FINALLY... I had time to sit down and mess around with photoshop. I have been wanting a custom header and background!
How do you like it???
With the help of some great blogs I did it and you can do it too!!
First, you need a photo editing software like photoshop or paint shop pro.
Then, purchase yourself a digital scrapbook pack.
Go to
layout
--Choose
Pick a new template--
Use
Minima
Layout.
Here
are the dimensions you need to set your canvas to before you start!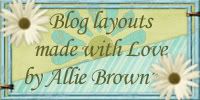 Check these guys out for more great tips on blog design, free layouts, Free fonts galore, and even scrapbooking!
While your at it make your self a
grab button
....
Check out
these awesome instructions!
-Or-
if you don't have time then download some of these great templates from: